"Josh and Jenna would be a great resource for any yoga studio. They have not only continued their yoga education over the years but have also been very successful business owners and directors. They have proven that it is possible to marry their passion and love for yoga with keen business management and operation to produce a booming yoga studio. Many yoga studios lack the knowledge to be successful as a business but Josh and Jenna have worked hard to run a personal and compassionate yoga studio as well as a financially successful business operation."
-IDA RIPLEY, 2009 Silver Medal International Yoga Champion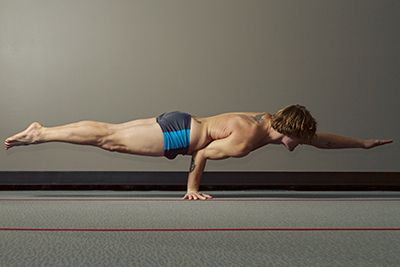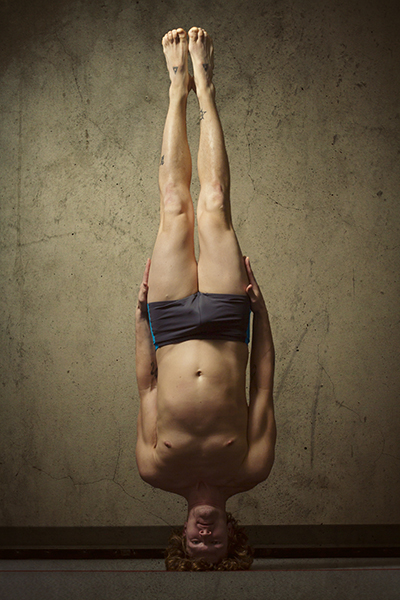 JOSH BIRO
Josh has been practicing yoga since 2003, and was dragged by Jenna to his first Bikram Yoga class "kicking and screaming" in 2009. As an ex-junior hockey player who could barely touch his knees let alone his toes, he was hooked right away and attended Bikram Yoga Teacher Training in spring 2010 in Las Vegas. While operating Bikram Yoga Red Deer from 2010-2015, Josh developed successful programs for teacher mentorship, staff training and management, social media, and marketing. Josh has lead Nutrition Seminars, Q & A Classes, Yoga Sales Training Courses and Business Coaching sessions with studios across North America. He has also coached, organized and competed in Yoga Championships at the Regional, National and International level. In 2016, Josh completed the Inferno Hot Pilates Training with Gabi Walters in Petaluma, California. His next venture is to share his yoga business experience with studio owners online through Nomad Business Coaching.
Before his yoga life/family life, Josh played junior hockey, ran a scuba dive shop in Mexico, and worked at a marine field station in Chile for 2 years.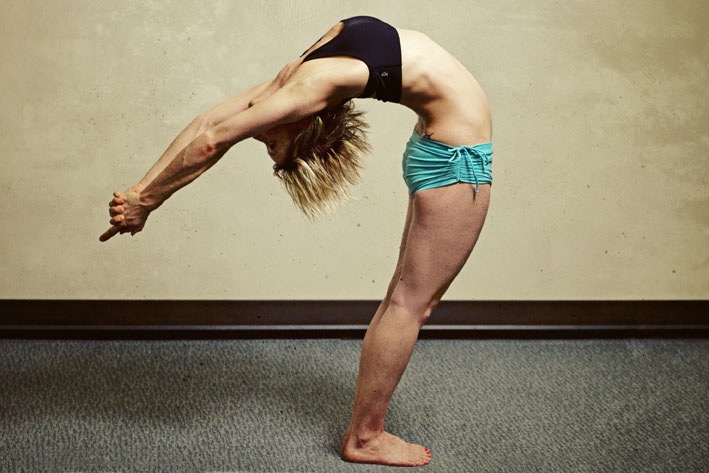 JENNA ROSENE
An avid yoga practitioner since 2001, Jenna discovered Bikram Yoga in 2007. Bikram Yoga not only helped her to deal with the stresses of grad school, but became a healthy new addiction that empowered her to leave her unhealthy addictions behind for good. Jenna attended Bikram Yoga Teacher Training in fall 2008 in Acapulco and was mentored at Bikram Yoga Kingston and Bikram Yoga Victoria. In 2010, with their first baby on the way, Jenna and Josh built Bikram Yoga Red Deer from nothing. In 2011 Jenna attended Rajashree's Pregnancy Series Seminar at the Kripalu Centre, led by Rajashree Choudhury and Dr. Doreen Wiggins, and has practiced the pregnancy series throughout 3 pregnancies. Jenna's pregnancy series poster is used at numerous studios worldwide and is featured on Rajashree's website. Jenna is the 2012 Women's Alberta Yoga Champion, attended the 2013 Judge's Clinic, and has judged at the Regional level.
Jenna has a BA (Hons.) from the University of Victoria and an MA in English Literature from Queen's University, Kingston. She has also completed courses in Thai Yoga Massage and Jin Shin Do Acupressure.
In our teaching, we believe in using Bikram's Dialogue with precision, enthusiasm, and plus/minus based on the class at hand. We have built and sold a successful yoga studio, continued our yoga education by visiting and teaching at Teacher Trainings, attending/hosting Yoga Seminars with senior teachers, and have mentored dozens of teachers over the years. Our experience enables us to give alignment corrections and demonstrations that help create a dynamic learning experience for our students. In our teaching, we strive to hold a supportive space for students to experience themselves and their true potential. During our travels, we aim to elevate and inspire Bikram Yoga schools through our teaching and consulting.